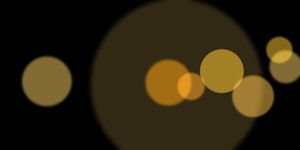 Once Upon A Story...
Born back in the dark ages of time in Lancashire, England, the Artist Formerly Known As Sebastian the Mule Kicker was moved to the Emerald Isle in the mid 70's (not HIS mid 70's, the actual 1970's - ask your parents) by his parents Mildred and Bartholemew McGrawwwp (No relation to the McGrawwwps of Letterkenny).
Settling initially in the conurbation that was Navan, Co Meath, now home to the world famous Monastery built underground and only accessible by teleportation, young Carry's migration continued to the nearby town of Kells, home of his father, and his fathers father and his fathers fathers father ( I think you get it).
Married at 14 with 7 children, two of whom were older than he was, things looked mighty bleak for this prodigious but humble young mans future.  So, scooping up the family (he has big hands) he moved all, and Sundry (the transgender family dog and primary breadwinner), to the shores of the lost incontinent of Atlantis.
On arriving and but ultimately now realising that Atlantis didn't actually exist, he disapointedly took a taxi (don't ask) and moved the family further West to Amerikay. They travelled to the hidden state of Oming. Missing their collection of rare pasta, every night, in despair, the children would ask of their father "why Daddy? Why? Why Oming?. 
After 25 years living in a tree (but it was a nice tree) and learning to play the spoons (to Grade VIII) the ultra reclusive songstrel sold all his children to the owner of a local tin mine. Thus with a small profit in hand, and with his partner in crime, Muriel, at his side, decided to hire a private plane to fly back to Ireland.
However! Disaster!! The plane was SO private they weren't allowed onboard (Booing and much hissing ensued). So Carry, Muriel, and Sundry started to walk . Their feet got wet. Very, very wet.
©Alex's Room Productions 2013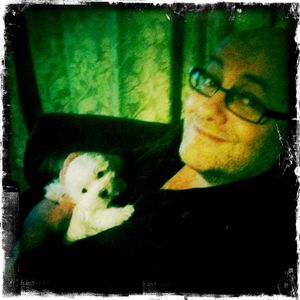 Bio
Chris Carry is a songwriter
from 
Kells, in County Meath, Ireland
The latest album is called

'

As The Sunflower Turns Its Face Towards The Sun

'

 

 

and was recorded in Kells at the KlangKling Studio. All the songs on the album were all written, played, and produced by Chris

There have been four previous albums. They are '

A Crack In The Cosmic Egg' (2009)

, '

Ghosts' (2009), '

Blue Eyed Boy' (2010)

 and '

Life And Everything 

In-between' (2011)

Chris does all his own CD designs, booklets and photo artwork

His albums have all been recorded in his KlangKling studio in Kells

 

Website

http://chriscarry.com

 

Re

cord distributor 

http://www.cdbaby.com/Artist/ChrisCarry

Works for Dell Ireland and has spent over 25 years in Global Procurement and Business Process Management

Previously worked in Zenith, NEC, Lotus, Novell, 3Com, and Microsoft

 
Chris has four children – Ben,

Amy

,

 Katie

and Alex

all educated at Carnaross NS and the Community College and Eureka Convent in Kells

Lives with partner Amanda and their two dogs, Willow and Walt, in Kells, Co Meath Ireland

First album

 bought

 – "Hunky Dory" by David Bowie in 1973

First single bought

 – "Street

 Life" by Roxy Music in 1973

Last album bought – 'Get Happy - Elvis Costello' (on vinyl)
Favourite Live Act – Bruce Springsteen – 49 shows and counting.....
Interests – other than music
Soccer - Lifelong and devoted
Everton FC
fan - "

I'd Rather Walk Alone"
M
ovies - Woody Allen, Kevin Smith, David Lynch, Tarantino, Copolla 
etc
R
eading – Anything on music and film, lots of autobiographies, Terry 
Pratchett
, John Irvine, Tom Wolfe
TV - 30 Rock / Arrested Development / Archer / Community / Soprano's /  Boston Legal  Thick Of It / Twin Peaks / Parks and Rec / Veep / Weeds / House Of Cards/  Breaking Bad / Modern Family etc
Guilty Pleasure - 'Downton Abbey'!
"Interview with Chris Carry – Jan 2013" -  Interview for "Alex's Room Productions"
OK, so let's start at the beginning? Where are you from? The accent is hard to place?
 Chris Carry  - Well, I was born and spent the first 12 years of my life in the Northwest of England. My folks were both Irish, Dad from Meath and Mum, Kildare, and I guess part of the emigrant experience of those who left in 1950's was the likely return home at some stage. Which they did, in 1975. Things were tough for the Irish in England in those days [referring to the negative perception of the Irish in the wake of the IRA activity of that time]. Indeed I used to get some of that stick too as a kid. In England I was a "Paddy" and in Ireland I was a "Brit"!...hard to know exactly what you were at that age...not that you even thought of it until someone challenged you…
You've lived in Ireland since?
CC – A couple of years in New York and a year or so in London, Meath has very much been my home. After England I lived in Navan for about 5 years during my teens, but all my subsequent time in the county has been in the Kells area. You could throw a stone anywhere around here and hit a relation of mine! Not that I advocate anyone throwing stones at my clan!! We'll get ya! I have a lot of family here. I actually make a joke about this in my song "Like We Do In Kells" [from "A Crack In The Cosmic Egg"], I think I mention there are 4 or 5 relations with the same name as me. It's not even a slight exaggeration (laughs). My Grandad, my uncle, two cousins and myself all share the same name! In one instance there's a shared birthday too! Crazy! I'm honoured though to be part of that nomenclature! Great word "nomenclature". Must put it in a song sometime. 
So town mouse or country mouse?
CC – Ha, probably both to be fair. Was a country mouse, currently a town mouse, with aspirations to country  "mousedom"  again...
We're here to talk about your latest album ["Life And Everything In-between"]. You've had an interesting few years Mr Carry ?
CC – Hmm, I suppose you could say that! The last number of years have been…(pauses)….yeah, interesting. That's one way of looking at it.
Pray tell?
CC – Well, I'm not sure that the public and private stuff mixes too well....
Why? It obviously informs your music?
CC – Yes, it absolutely does, but I think everyone's personal circumstances are generally only relevant to that person. I had a cancer thing a few years ago and had little bits of me removed. But was it as serious as other people's situations under the cloud of that illness? No, no way, because I'm fine now [touches wooden chair arm rest]. There is always someone worse off than you. But it was relative to me then because it shocked me into becoming bluntly aware of my mortality. But, the flipside (laughs) is that it also shocked me into doing something I had aspired to do ever since I was a teenager..
…writing music?...
CC …exactly!...I was, and still am, a huge anorak when it comes to music…it's only in the last few years I've had the encouragement to do this and to get beyond my embarrassment of people hearing me sing! I'm still very uncomfortable with that though to be honest...very...
What songs were influenced by the illness?
CC – (thinks)….well between that and the marital separation [the marriage ended in early 2006 after 18 years] a lot of stuff was exorcised through the music...my kids are the most important thing in the world to me so most of the first couple of albums cover all that.. the kids have specific songs written for them on the "Cosmic Egg" album…
Hard times?
CC – oh yes…absolutely and still can be…it wouldn't be the most outlandish conclusion to link the illness to the separation...the end of the marriage could only be described as having a death in the family… I've since had the immense luck of creating a wonderful relationship with someone [Amanda, his partner since mid 2006] who was a solid friend first. It really helps the dynamic. I also have these four totally amazing kids though which I thank the world for everyday...every single day…look at your blessings, and count 'em..
Ages?
CC – Ben is 23 and just graduated with a First Class Honours degree in Engineering, Amy is 22 and a graduate, currently working in the PTSB bank, Katie is 19 and doing a degree in Early Childhood Studies and Alex is 17 and in Leaving Cert…
 ...no babies then!
CC -...well!! Amanda and I have two pups, a wee Dachsound called Willow and a little Maltese called Walt. It's like having babies all over again! I was bitten on the ass by a huge Alsatian when I was sixteen (laughs) so I've never been totally dog, what would you say…
…friendly?...
CC – maybe, I'm generally an amiable chap, but now I'm more dog…comfortable…but with the two dudes they are just so damn adorable…for a germ-a-phobe like me, to let them lick my hand and now sleep in the same room is a really big deal! They make me smile and often....
Did the kids inherit the musical gene?
CC – Ben was definitely in the shallow end of the musical gene pool (laughs) but I know he likes a sing song when provoked by a pint...his version of "White Christmas" is legendary (laughs again)…but he makes up for it with the "smarts" and has a big future ahead of him…very bright and personable young man, works hard ....both Amy and Katie are lovely singers [Katie is mentioned as having performed in the Solstice in Navan on several occasions and both girls had featured parts in their school musicals]….Amy had a walk on part in the movie filmed in Kells ["Cracks" produced by Ridley and the late Tony Scott and directed by Jordan Scott]…she also has a credit on the first Ham Sandwich album!...Alex is something else [puts heavy emphasis on the something]. It's hard to put into words, well, words that are objective when it's your own child you're talking about...but he's fast becoming one of the best guitar players I've ever seen…and he's just turned 16!...the kid looks like an angel but plays like the ghosts of Jimi Hendrix, Robert Johnson and Stevie Ray Vaughan combined…that good…he's on youtube somewhere doing his thang…but I'm very proud of them all and constantly humbled by what good people they are turning out to be...they are all a credit to both parents…
You're rumoured to be a bit of a recluse?
CC  - What? Me? Am I? (laughs!). No, I don't think I can be called that! A recluse?? (pauses to think). Crikey maybe I can be though. I've never drank and so I'm not a person that hangs out in the pubs et cetera . But then to be fair I'm probably more than a bit socially awkward. Don't like crowds, don't socialize much, keep to myself most of the time and I'm rubbish at keeping in touch with folks. Even the ones I particularly like! Ah ok, go on, you can call me reclusive then! (laughs). It'll add to the mystique! But you could call me boringly low key either. I won't be offended (smiles).
We spoke of your Springsteen crush earlier…
CC – …Springsteen, Bowie, Beatles, Elvis Costello, Stevie Ray Vaughan, Dylan, Hiatt, Young, Prince, Talking Heads…Lou Reed…Tom Waits…actually it's easier to point you at my website to cover all that stuff. There's loads of folks I greatly, greatly admire…I put a list of influences up there… [the website is located at http://www.chriscarry.com]
So tell us about Springsteen then? According to what you've said you're a bit of a stalker!!
CC – Oh God, it does seem like that doesn't it (groans). I've seen Bruce live in concert 39 times. I've met him…
..you've met Springsteen??
CC – yes...did we mention stalker? (laughs)…I wrote a song about the meeting which explains it all...[The song is "Yes, He Hugged Me" from Carrys' first record "A Crack In The Cosmic Egg"]. My written version of story has also been put into print a couple of times so I can say I'm published as a writer too (makes a ticking of the box motion). I LOVE Springsteen, what else can I say?
I've seen many amazing concerts over the years, Queen, McCartney, Neil Young, Tom Waits and so on, but none of those can be compared to a Bruce show. It's like an addiction to having a good time. 39 shows and never just an "ok" or a "bad" one.Springsteen gives 100% every night. It's truly remarkable. We'll never see it again after he's gone. He's an ins piration.
What triggered the Bruce love in?
CC - …(thinks for a moment)…initially it all goes back to the Old Grey Whistle Test in 1978 and the live clip of "Rosalita"from a concert in Phoenix, Arizona. It was the first time we'd probably seen Bruce on tv in Ireland. I remember my schoolfriend Gerry Mee and myself being completely knocked out by it "what was THAT"!!
 Bruce was on top of the piano, he slid across the floor on his knees , eventually he was covered in beautiful girls from the crowd until he fell over… Gerry went out and bought the "Darkness" record the following day I think, but it did take me a bit longer to give in to the gravitational pull of The Boss. I was still heavily into my other musical love, Bowie and the periphery of that influence, you know, Roxy Music, The Velvet Underground, Talking Heads and so on…
So when did Bruce finally kick in?
CC – About 18 months later I fell in utter awe after I bought the "Wild and Innocent" and "Born To Run" on cassette in Discland…possibly one of them I bought in Gerry Hylands shop...what was that shop? [thinking]. A car parts shop that sold records? Crikey that's going back many, many years…used to be on the main street in Navan…
You still remember?
CC – Oh yes, these [buying albums] were life changing events! Truly. For me music was a conduit to connecting with myself. It's been my teacher, my moral compass, my peace of mind. It's just ingrained in my DNA. I live and breath music.
I still remember ordering and buying my Bowie vinyl records from Discland in Navan when there used to be an arcade type shopping area just off the same main street. Navan! Music mecca of my world!! Discland moved after that to the main street [Trimgate Street]. Used to hang out there so much, must have really annoyed the owners at the time! Bought my first Dylan album there too.
There were 3 or 4 record shops in Navan those days…another one up across from (thinks)…a ladies clothes shop ("Lily Coogans" rings a bell"?). 
 It was between two pubs possibly "Loughrans" and "The Tailteann"??...I remember buying "Tragedy" by the Bee Gee's for a girlfriend there!...there was another record shop on Brews Hill, just down from "McEvoys" shop, across from the old Lyric cinema…I bought (incredulously) an EIGHT TRACK cassette copy of Bowies "Diamond Dogs" there…(laughs) didn't have an 8 Track machine to play it on though!…and Marc Bolan's last album there too [T.Rex – "Dandy In The Underworld"] …could have been a sports shop at the time…man, you're digging out the cobwebs now!...
I clearly remember ringing CBS (now Sony) Records in Dublin to find out the release date for "Born In The USA"…I took what was in those days a day trip to Dublin to pick it up, only to find "Golden Discs" and "Dolphin Records" didn't have it in stock!!…came home completely dejected on the Kells bus only to find that the exact same bus I was on, was carrying a box of the album to be delivered to Tom Murrays Fishing and Shooting shop!! Picked up my copy before I went home…fishing shops, sporting goods and car parts shops!! Did everyone buy records this way (laughs)...
It's quite obvious how much all this meant to you…
CC …and it still does…nowadays, for Bruce in particular, the web is such a fantastic resource…another thing about Springsteen fans is that we tend to share everything, no money involved, we call it spreading the wealth…live concert recordings, outtakes, all the stuff that was part of the legend 30 years ago…there's one national DJ who got his first copy of "The Rising" from me...3 weeks before it was released!...we still buy the records when they come out it just meant we could listen and critique the music before it gets affected by mass release…I've been on the receiving end of many selfless acts from Springsteen fans, and hopefully done by bit to pay it forward…
You take this seriously…
CC – I think I said "anorak" earlier (laughs)…there's much more important things going in the world but the dreamers have to dream…Springsteen's an important part of how I've hopefully changed myself over the years. I've used Bruce's comment that "no one wins, unless everyone wins" as a personal mantra for a couple of decades now. It's informed how I need, actually how we all need, to be always improving as people and how we help contribute to those around us. But! Enough about Bruce or we really could be here all night…seriously!....
OK (laughs) any other famous encounters?
CC – There's been a few…Lou Reed a couple of times, Elvis Costello three or four times..eh [thinking]…Paddy McAloon, one of my favourite songwriters ever [McAloon is front man of the group Prefab Sprout]…oh yes, Nils Lofgren, I was a huge fan before he joined the E Street Band...Roy Bittan (E Street Band pianist – "he was born on the street I lived on in Belle Harbour in New York!!")…Robert Plant ("dead sound")…John Hiatt ("an utter gentleman")…oh yes, Chris Difford from Squeeze…
Tell me about Difford? I used to love "Cool For Cats"….
CC - …me too! I was a huge Squeeze fan from day one…… a couple years ago Chris held a writers workshop in Perugia in Italy. A bunch of like-minded songwriters getting together to make music…met some wonderful folks there…I could have walked away from that experience thinking I'd never be as good as those [attendee's], but instead it was inspirational and I upped my game after that, certainly in terms of production, and the latest record benefits greatly from the use of computers to capture the sound…the first album is embarrassingly badly produced…some decent songs, and I say that with utmost modesty, but hard on the ears…but I'm getting better at that [technical] stuff as I go on…and there I was in Italy with a guy I'd only ever seen on Top Of The Pops or in concert…Mike Lindup from Level 42 was also on the same trip and he had some great stories about TOTP from back in the day
You've worked in the Irish IT industry for many years?
CC – Yes and I still do. I'm with Dell the past couple of years and spent over 11 years in Microsoft before that. I have a day job which means that music often takes a back seat to the process that pays the bills! I tend to work late nights at the weekend on the music stuff and my iPhone is generally always chock full of voice memo's to myself with song titles, scenarios and lyrics.
You've built up a fan base that is geographically very diverse?
CC – I don't honestly know how that has happened. I released the music and it kind of found its way out to some good homes. I have a fan-base , for want of a better description, that includes UK, Germany, the US and as far as China and Malaysia.
So what's next for you?
CC - Well, this is my first attempt at actually publicizing what I do. I write, play, record and produce my music on my own at home in my little studio. It means of course that I'm always able to pick up a guitar or access a piano when I need to write.
Need to write?
CC – Oh, yes. Need. I do this thing [music] because it is an utter compulsion. I was a late starter but when I did start I couldn't stop. I wrote dozens of songs very quickly. On reflection they were always probably in me somewhere.
And to go back to my "what's next" question?
CC - I have another album in progress. At the moment it will be called "As The Sunflower Turns Its Face Towards The Sun". It's about 75% finished and will be released some time around April-ish. You can hear a demo of the title song on my website. The album after that one will be called "Onion". I even have the artwork done. I'm writing those songs now. 
Other passions in your life?
CC – apart from family and the music, I am a lifelong Evertonian. Cut me I bleed blue! Being an Evertonian is definitely character building (laughs). The two constants in my life, irrespective where I've been or what's been happening in my life are soccer and music. That's probably why they're so important to me.
First gig you ever went to?
CC – First concert would have been...Horslips and Mama's Boys in the Beechmount Hotel in Navan. First real sit down concert was The Kinks at the National Stadium back in...(thinks)...1980…wow....concert going is my one extravagance....I've been to hundreds....
...great ones?.....
CC - oh yeah...yes....Queen RDS 84...Prince O2 London...Neil Young Madison Square Gardens in '87....Paul McCartney O2....Bowie in the Olympia...Kraftwerk there too...Bowie at The Point was awesome...I can see myself on the DVD....Stevie Ray Vaughan Pier 64 New York....Elvis Costello, many shows...Prefab Sprout also at The Olympia ..I met Paddy McAloon after that one...lovely bloke, (laughs) great beard, must've been about two foot long!.... those 39 Bruce shows, every single one...loads more...Dylan with Tom Petty And The Heartbreakers as his back up band in New York around '87...I've seen Dylan 6 or 7 times and they've been mainly, and sadly, dire concerts...but he's still a legend...many many more...Tom Waits, second row, centre stage, freakin' awe-some...Leonard Cohen...I could go on and on...
…and last one you attended?
CC – that's a really good question!! It was Ray Davies [singer songwriter from The Kinks] at the O2! How's that for cosmic alignment! The next concert after that was due to be the December Steve Vai show at Vicar Street in Dublin, but work commitments meant I had to miss that one, although Alex went with Amy in my place....(whispers)..thanks Amsey...It meant Al got to see the show...Next up after that (thinks for a couple of seconds)…it's either John Prine or Aimee Mann…love her to bits, so looking forward to that…Bruce touring again this year, so an E Street summer on the way...I have tickets for Roger Waters too...and Clapton!...have to say though one of my proudest moments up there with kids graduations and Katie singing to a packed audience at The Solstice was seeing Alex playing in his band Ignition in Kells. He can put the guitar behind his head and solo like crazy...(smiling) god I hate that kid....
Anyone you havent seen yet that you'd like to?
Kate Bush, end of.....
Editors Note. Chris DID get to see Kate Bush live at the Hammersmith Apollo in London in August 2014, with Amanda. Reliably informed they were seated in the second row, centre stage....
Good call. So to wrap up, where can people find your music?
CC – I can be found on iTunes and specifically I have an artist's page that can be found at  http://www.cdbaby.com/Artist/ChrisCarry. Folks can also check out my web site http://www.chriscarry.com 
 Reprint of this interview by express permission of Alex's Room Productions © 2013